About Us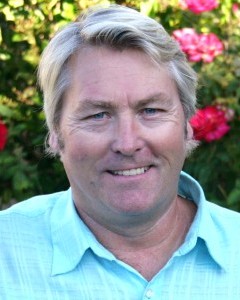 Image is everything. You only get one chance for a first impression. The quality of your marketing and print material can say more about your business than the announcement itself. The same applies for personal print jobs such as wedding invitations or other special occasions.
Not only do we provide enhanced printing services along with offset & digital printed marketing materials to our clients; we also offer other operational materials such as forms, invoices, checks, and many other specialty services. This includes the industries most advanced customized packaging solutions.
Napa's best offset full color printing, and digital press work—over 25 years in business. Serving conventional to bespoke retail packaging, promotions needs, and all business printing jobs. We are the leader in press services for all business types. Wine label printing, product packaging, and all winemaker or wine industry press jobs beautifully done with bespoke quality. Call us to discuss all your marketing jobs. Napa. Napa County. Napa Valley. All Sonoma also.
Your company requires the finest standards of quality and workmanship for printing in Napa, yet you also want budget friendly, affordable prices. Our work ethic commitment is to artisan quality results that wow you. Our commitment is to satisfying you in all your printing for marketing, business or in house needs. For winemaker or wine industry printing, we put 20 years of experience of our expertise and experience into helping you promote and market your wine in local and national markets. Your requirements are demanding. Ours are too. From a small job to full-on high volume business printing, we understand you want the best of everything. We offer clients the best color offset press printing services across the entire gamut of publishing needs. As well, we offer digital printing and all other special technologies. Call us today.
Whether you're using four-color offset presses or our digital presses for cost-efficiency, our staff will work closely with you from the beginning discussion to the final delivery and any follow up needed. Call us about our excellent wine industry printing and packaging company services. This includes labels, promotional marketing materials, posters, flyers. All done with the bespoke quality and friendly relationships we've come to be known for in our local wine country. Napa. All Napa County. Napa Valley. CA. California.
For our local area, Compass Litho is the recognized leader in printing and custom packaging services. We bring to the table competitive low prices, and the highest quality technical production around. Our clients come to us for great work, and we deliver. For personalized service, we are unequaled. You need a reliable, affordable, creative printing services company? In Sonoma County. Santa Rosa. Our customers tell us we're the best they've done business with in all press services. We deliver to you full 4 color press or very affordable digital printing, each expertise backed by our 20 years in the printing business. Brochures, flyers, postcards, art books, rack cards printing—quality you'll be proud of and will assist you in your growing your business. Commercial press offset printing or individual project needs expertly executed and delivered on time, at the best prices you'll find.
What is our company commitment to you? Our first commitment is to close communication and very helpful consulting. We want to understand your needs and then share our best advice. Second is the highest quality printing on the most advanced 4 color tower offset or digital presses, performed by an extremely experienced and aesthetically discerning team. Third is budget friendly price points we carefully work out to give you the lowest price for your job. Our brochures, flyers, postcards, rack cards printing (and all other materials) is unmatched because we truly value each job that comes to us no matter the size. Whatever you require or dream of, we can do it. Commercial press printing—working professionally on your project at commercial rates. Santa Rosa. Sonoma and county. CA. California.
Call Compass Litho today at (707) 254-9899 for a no obligation quote today.
Testimonials
"I have worked with Daryl of Compass Litho for over ten years for all our print and promotional needs. His attention to detail, follow through, prompt service, pricing and quality are unmatched. We competitively shop to ensure we are using the right vendor and invariably, we come to the same conclusion. Compass Litho stands out as the leader." – Eric Chesky | Managing Partner of Health Spa Napa Valley
Darryl's attention to detail and personal follow-through have been just the right touch in completing our print projects." – Mary Grace | Vice President, Marketing and Communications, Far Niente, Nickel & Nickel, Dolce and EnRoute
"I have worked with Daryl Blomdahl and Compass Litho for over twenty years. During that time, I have always received great service and the finest quality of printing. Over the years, Daryl has proven to be not only a trusted vendor, but a valued friend." – Jim Dillingham | Director of Operations of Passion Parties, Inc.
"I recently had the pleasure of working with Daryl Blomdahl, Principal of Compass Litho Excellence in Printing, this past year to produce a new wine club brochure for our winery. Daryl was not only professional and pleasant to work with but was able to meet our deadline as well as our budget. I wouldn't hesitate to work with Compass Litho in the future." – Marie Smith | Visitor Center Manager of Markham Vineyards
"Daryl with Compass Litho has done our catalog for us for many years. He came in on time, within budget, with a beautiful piece. We were kept informed every step of the way and we got what we wanted. What more can you ask for?" – Craig Dillingham | Co-Owner of NorCal Swim Shop
"After working with Daryl for nearly a year I can say without a doubt that for our printing needs he has been suburb. The ease of the process in my fast paced environment has been priceless and I look forward to our continued overall success in part to his effort." – Matt Smith | General Manager of Rancho Caymus Inn
"Daryl is an extremely friendly and personable person who loves to make sure the customer is happy. His personal touch accompanied with great quality and readiness to assist at the drop of a hat is why we are loyal to his company alone." – Ryan Neergaard | Napa Valley Wine Train
"As a nonprofit group, price is always an important consideration for us, but at the same time, we don't want to sacrifice quality or delivery time. With Compass Litho, we had the advantage of Daryl being able to check with multiple sources to make sure that we got all three. As a result, we got a good product in a reasonable amount of time, at a price that worked. That's what we hope for!" – Craig Smith | Executive Director of the Downtown Napa Association
"First of all, thank you for including and allow me being part to share my testimony, It is a pleasure to say that for over 6 years working together with Compass Litho I have obtained good service, quality and a great flexibility to negotiate the best prices to me and this company." – Luis Cardenas | The Carneros Inn
"Piner's has had a long history with Compass Litho. They have produced our letterhead and matching envelopes and various brochures and important letters. Daryl provides a professional, high quality product and we are very proud to hand out our brochures. For future clients they can feel at ease they will receive a quality product in a timely manner. I recommend Compass Litho for quality projects, we want to be confident they will be turn out better than expected. Darryl's easy going attitude makes for a comfortable working relationship, when we want the most for our money and a quality product at that! Thank you Daryl for such great advice and professional attention to detail." – Darcey Jezycki | Community Relations Director of Piner's
"I have worked with Daryl on a number of projects and have found him to be the kind of partner you would readily seek out. He is extremely attentive and eager to create the best possible product for his clients. Competent, professional and ethical are what comes to mind when describing Daryl. He maintains a caring attitude, but still insists on excellence in all aspects of the project. It has been my pleasure to work with Daryl and anticipate more of the same on future projects." – Pam Felthauser | Lancer Label
"I have worked with Daryl now for 5 years and have always been impressed with his dependability, attention to detail, availability, and the quality of his work. No task is too small whether providing paper samples or handling a rush job. I would highly recommend him!" – Tatem Read | John Berrgruen Gallery
"Our non-profit organization has been doing business with Compass Litho for a number of years. We keep coming back to them for their reliable printing quality, low prices and personal service. I whole heartedly recommend them to any organization with printing needs." – Al Friedman | Aldea Children's Art Therapy Program
"I'm sending you this note to personally extend my sincere appreciation for all the effort and diligence you put forth in serving our printing requirements. Over the many years we've been dealing with you, the quality of your printing has consistently been an enhancement to our corporate image when dealing with investors and buyers, and when snafus have so infrequently occurred as they do in large jobs, your aggressive action and commitment for immediate resolve has been respected and very much appreciated.Your personalized service to me and my staff keeps us loyal to you and your company. I'm looking forward to our next big round of work together."- Edward Feintech | President & CEO of Smoky Market Foods, Inc.